By Bahar Gidwani
At a recent Forum for the Future gathering, I had the opportunity to talk about measuring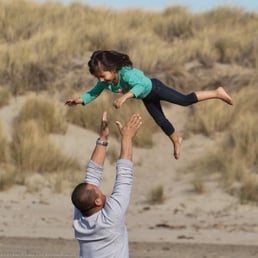 trust with an interesting group of sustainability experts. Due to the "Chatham House" rules that were in force, I can't say who was at my table or attribute comments to anyone directly. But, I think I can say that my table included prominent members of the media, advertising, public relations present—plus a prominent academic.
We started our discussion by agreeing that many people assume companies are lying about both their commitment to improve their social performance and their progress. This lack of trust contaminates the interactions between companies and their stakeholders. Companies work hard to treat their community better, cut their environmental impact, or improve how they treat employees and govern themselves. Then, unfortunately, stakeholders such as investors, employees, consumers, and suppliers discount any improvements because they suspect that some or all of changes claimed are "smoke and mirrors."
Several groups have tried to address this problem. For instance, Edelman has created a Trust Barometer that tracks trust across a variety of organizations. This year's study pointed out that "distrust" is growing regarding the activities of government, non-governmental organizations, and businesses entities. Only the media seems to be gaining trust. Edelman's work is carefully done and extends back more than a decade. But, it doesn't directly describe how much trust companies have earned or what factors engender or destroy trust.
Trust Across America has led an ambitious effort to describe what is causing trust to break down and how to rebuild it. This group has screened 2,500 publicly-traded companies and has identified the ten it considers most trust-worthy. Their work gives us great examples to learn from, but does not help us diagnose and fix the problems faced by the companies who lag behind.
One of the folks at my table suggested that a new source of test data—and pressure to value trust—could come from supply chain tracking systems. For instance, the members of Sedex and the users of Source44 are each tracking the social performance of tens of thousands of supplier companies. A supplier company that completes the required forms and inspections should see an increase in the trust offered to it by its customers.
Is an audit threat needed to improve trust? As with financial matters (and personal tax returns), audits are expensive and the likelihood that an auditor will discover something horrible is low. A supplier can move a waste pile to a different location, send home its child workers, or get help from its own suppliers to cover up excessive carbon use or conflict minerals. In fact, excessive auditing by customers can destroy trust for the same reason that "stop and frisk" policies in some US cities have been criticized. Perhaps as a result, instead of presenting themselves as investigators and enforcers, enlightened audit groups such as the Responsible Sourcing group at Underwriters Laboratory use their on-site visits to communicate customer policies and advise the suppliers of ways they can improve their performance.
Finally, I felt compelled to point out to my discussion group that sustainability metrics from CSRHub could contribute to the growth in business trust. Our ratings reflect the aggregated view of all of the parties who are interested in a business' social behavior. A good score reflects the belief that a company is performing well and can in turn be used as an indication that a company is trustworthy. We intend to continue adding data from supply chain systems, consumer buying sites, and more advocacy groups. By integrating these inputs with the other information we get from our 180+ sources, we plan to broaden our measures of trustworthiness beyond our current coverage of the world's 6,500 largest companies.
Tools such as CSRHub increase transparency—and transparency is one of the primary forces that can build trust. We hope that our system will show that more businesses deserve trust than is generally known. And, we hope that our metrics will help businesses learn best practices for building trust, from their peers.
Photo courtesy of mikebaird via Flicker CC.
---
Bahar Gidwani is a Cofounder and CEO of CSRHub. Formerly, he was the CEO of New York-based Index Stock Imagery, Inc, from 1991 through its sale in 2006. He has built and run large technology-based businesses and has experience building a multi-million visitor Web site. Bahar holds a CFA, was a partner at Kidder, Peabody & Co., and worked at McKinsey & Co. Bahar has consulted to both large companies such as Citibank, GE, and Acxiom and a number of smaller software and Web-based companies. He has an MBA (Baker Scholar) from Harvard Business School and a BS in Astronomy and Physics (magna cum laude) from Amherst College. Bahar races sailboats, plays competitive bridge, and is based in New York City.
CSRHub provides access to corporate social responsibility and sustainability ratings and information on 6,500 companies from 135 industries in 70 countries. By aggregating and normalizing the information from over 180 data sources, CSRHub has created a broad, consistent rating system and a searchable database that links millions of rating elements back to their source. Managers, researchers and activists use CSRHub to benchmark company performance, learn how stakeholders evaluate company CSR practices and seek ways to change the world.