By Carol Pierson Holding
The evening after Thanksgiving, I turned on NBC Nightly News with the avuncular Brian Williams, expecting frothy stories about turkey dinners and children's dreams coming true. Instead, I got a line-up that started with Ray Rice's exoneration by the NFL, complete with clips of him beating his wife-to-be, then one on shoppers fighting over merchandise at a Black Friday event, followed by protests against Ferguson's grand jury decision not to prosecute police officer Darren Wilson.
I am struck this holiday season by the seemingly endless stream of news about apparent injustice without recourse. In addition to Ferguson and Ray Rice, there's the Rolling Stone article "A Rape on Campus: A Brutal Assault and Struggle for Justice at UVA." This morning, The New York Times Magazine cover story chronicled lack of justice for military rape victims. And then there's Bill Cosby…
I went to college in 1972, the year that Title IX was passed banning gender discrimination in schools. I watched the tail end of the civil rights demonstrations and celebrated with protestors, especially at the end of the Vietnam War, when the draft was shut down, and with it, the most direct injustice to males in my cohort. In 1970, Earth Day encouraged us to treat our environment with respect if not reverence.
Stories of institutional bias against victims, both codified and cultural, again seem to dominate the news, along with demonstrations against it. I hope this cycle of protest has more complete and lasting solutions. But how can we really and truly put an end to egregious injustice?
Naomi Klein offers one idea. Klein is my hero for introducing me in 1999 to the potential for brands to change the world. At that time, government and religious leaders had lost people's trust and brands had become the only institutional voices that consumers listened to. In that role, Klein wrote, brands, through social responsibility programs, could lead us out of society's injustices. The many colors of Benetton would cure racism. Body Shop would end animal testing. Liz Claiborne would create awareness of domestic abuse. The Gap's Red campaign would raise money for the poor in Africa.
In fact, these campaigns were mostly promotion, doing little to address the issues while succeeding in selling more stuff, and, in so doing, creating even more injustice. An enormous amount of energy is needed to produce, transport and store our stuff. That energy comes mostly from fossil fuels, and those mining it perpetrate injustice around the world. Texaco, now owned by Chevron, created the "Amazon Chernobyl." Ecuadorian natives have been in court for 11 years so far seeking damages for their society's complete destruction. The BP spill in the Gulf of Mexico killed 11 workers, sickened local residents, and decimated tens of thousands of birds, turtles and sea life, the most vulnerable of all. Within a single month last spring, Casper Wyoming-based Belle Fourche Pipeline operations suffered three oil spills in Wyoming totaling more than 100,000 gallons, with no fines or penalties. Oil extraction in North Dakota is destroying the land with minimal punishment, with one company, Continental Resources, getting off scot-free until its 11th blow-out.
Still, Klein remains a hero to me for trying. And she has tried again in her latest book, This Changes Everything. In her words, "Climate change is our chance to right those festering wrongs at last—the unfinished business of liberation."
Klein's thesis compares the climate crisis to World War II and the massive solution required to rebuild Europe prescribed by the Marshall Plan. In 1947, George Marshall described the aim of his Marshall Plan as a fight "against hunger, poverty, desperation and chaos." In current dollars, the U.S. invested $160 billion to prevent a European collapse that would have hurt us too. Much as Europe had to rebuild itself then, we have to rebuild ourselves now.
Along the way, we just might cure our addiction to spending and much of the depression and insecurity that goes with it. Why not invest in a new society that's safer and fairer, that reduces the threats posed by hunger, poverty, desperation and chaos?
As Klein puts it, "Climate change, if treated as a true planetary emergency (could) become a galvanizing force for humanity, leaving us all not just safer from extreme weather, but with societies that are safer and fairer in all kinds of other ways as well." Regardless of how workable her solutions are, her thesis seems worth considering.
Photo courtesy of Jesus Leon via Flickr CC.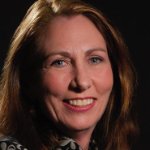 Carol Pierson Holding writes on environmental issues and social responsibility for policy and news publications, including the Carnegie Council's Policy Innovations, Harvard Business Review, San Francisco Chronicle, India Time, The Huffington Post and many other web sites. Her articles on corporate social responsibility can be found on CSRHub.com, a website that provides sustainability ratings data on 10,000+ companies worldwide. Carol holds degrees from Smith College and Harvard University.
CSRHub provides access to corporate social responsibility and sustainability ratings and information on 10,000+ companies from 135 industries in 104 countries. By aggregating and normalizing the information from 365 data sources, CSRHub has created a broad, consistent rating system and a searchable database that links millions of rating elements back to their source. Managers, researchers and activists use CSRHub to benchmark company performance, learn how stakeholders evaluate company CSR practices and seek ways to change the world.