By: Carol Pierson-Holding
The Seattle Times ran an article whose headline was so unsurprising I almost didn't read on: "Oil industry not buying Gov. Jay Inslee's cap-and-trade plan." No surprise right?
Big Oil's actions tell us it not only wants to kill carbon pricing but still actively promotes climate-denial, a fact most recently reinforced by the cash-for-climate-denial scandal of Harvard-Smithsonian physicist Wei-Hock Soon, whose papers are the go-to reference for impugning climate change. Big Oil withdrew from direct supporting Soon and now funnels "donations" through Donors Trust charity, which in turn donates to climate denial organizations.
And hadn't I just been sent a link to Biggreenradicals.com, a site funded by the DC-based Environmental Policy Alliance (which goes by the ultra-cynical acronym "EPA")? Its stated function is to "educate the public about the real agenda of well-funded environmental activist groups" and its investigations point to the Kremlin as a major funder of the US EPA.
Russia funds the EPA to destabilize the U.S.? Really? Still, whatever "EPA" is spending on its whacky research is a pittance compared to $213 million the fossil fuel industry spent last year on lobbying and the $900 million a year given to organizational supporters of climate denial.
That Seattle Times headline seemed to be restating the obvious, that oil companies will always oppose carbon pricing. But the text of the article presents a totally different picture: "…(chief executive of Royal Dutch Shell) Ben van Beurden warned that the industry faces a credibility problem 'if you undermine calls for an effective carbon price; and if you always descend into the 'jobs versus environment' argument in the public debate'."
Shell is not the only oil giant to endorse carbon pricing — BP also says it favors a global carbon price, and that national or regional carbon policies are "a good first step." The industry knows its coming. 73 countries including China and Russia have or are creating a form of carbon pricing, either carbon tax or cap and trade. A successful cap and trade system has been operating since 2008 across nine states in the northeastern U.S
But here in Washington State, where the legislature is currently debating cap and trade legislation, the oil industry is opposing carbon pricing with everything its got.
It's a brilliant play:
Big Oil CEOs say they support carbon pricing.
Washington's governor proposes legislation would set a price on carbon emissions.
Big Oil refuses to negotiate.
The oil and gas sector has spent $415,000 in donations directly to legislative candidates. Couldn't they have stalemated without the expensive price tag?
Sure, but they've got something else up their sleeve:
Last week, the GOP-controlled Senate passed a new $15-billion transportation plan that includes increases in the gas tax (nearly 12 cents phased in over three years) to pay for road infrastructure.
…But the Senate bill also contains a so-called 'poison pill' that cuts transit funding if the governor imposes stricter emission standards on fuels, vehicles or fuel distributors, or limits carbon emissions. That would be true for the life of the plan, or about 16 years.
How diabolically clever. Going flat out against any limit on emissions, much less cap and trade, would backfire in a pro-environment state like Washington, where 71% of the population supports the measure. With its Republican friends in the Senate, Big Oil devised a run-around that improves the odds that cap and trade will not become law and holds public transit ransom if anyone objects.
Improving Washington State's roads could alleviate the terrible traffic jams in Western Washington's cities. But they'd also make Washington State's major polluters, private passenger cars, more attractive, and thereby assure that the switch from fossil fuels to renewables is extended. Carbon pricing seems inevitable, even to Big Oil, yet they're using every trick to delay it, spending a bundle in this relatively tiny market to do so.
Thankfully, we've got a governor willing to throw his political clout behind it, and the support of environmentalists, labor unions, health organizations, low-income groups and native tribes. And shouldn't that be enough?
Photo courtesy of Keith Tyler via Flickr CC
---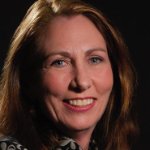 Carol Pierson Holding writes on environmental issues and social responsibility for policy and news publications, including the Carnegie Council's Policy Innovations, Harvard Business Review, San Francisco Chronicle, India Time, The Huffington Post and many other web sites. Her articles on corporate social responsibility can be found on CSRHub.com, a website that provides sustainability ratings data on 10,000+ companies worldwide. Carol holds degrees from Smith College and Harvard University.
CSRHub provides access to corporate social responsibility and sustainability ratings and information on 13,736+ companies from 135 industries in 127 countries. Managers, researchers and activists use CSRHub to benchmark company performance, learn how stakeholders evaluate company CSR practices and seek ways to change the world.