By Carol Pierson Holding
Volkswagen's recent emissions scandal has been the subject of countless media reports, with news organizations such as Huffington Post posting nearly hourly updates. Even stories focused on financial or reputational damage touch on a deep sense of betrayal. This wound was captured best in a New York Times op-ed piece called "Me and My Jetta: How VW Broke My Heart" in which Richard Conniff, a science and nature writer, tells his story of buying a new Jetta in 2009 because it was "clean diesel." In fact, it had just been deemed "Green Car of the Year" by the Sierra Club Executive Director.
In those days, diesel engines were the environmental winners among gas-fueled cars, promising to be both cheaper to run and good for the planet. Those are the same attributes on which VW has positioned its brand since its first U.S. ad campaign in the 1960s advised buyers to "Think Small" and buy the Beetle.
After all, the German word volkswagen literally means "people's car."
VW made its Beetle wildly successful as "the car of the hippie movement." And ever since, VWs have been to a more or less extent the cars of the counter culture.
This brand persona is in direct opposition to the company's culture. As James Stewart writes, quoting a former VW executive:
"…a scandal, especially one involving emissions, was all but inevitable at Volkswagen… (due to) the company's isolation (in its company town of Wolfsburg), its clannish board and a deep-rooted hostility to environmental regulations among its engineers….
"People (at VW) have a completely uncritical view of cars and their impact on the environment because they all make a living from the industry. …Volkswagen is seen as having a national mission to provide employment to the German people. That's behind the push to be No. 1 in the world. They'll look the other way about anything."
Unfortunately, many companies believe in the jobs over the environment argument. In fact, some make their living from products that we know will kill us and our planet. Fossil fuels, tobacco companies, and the asbestos business have for years fought relentlessly against environmental and safety regulations.
But none of those companies positioned itself as green, whereas VW used its environmental positioning in the U.S. for 65 years.
That positioning went beyond VW cars. The company made a concerted effort to make diesel fuel appear to be the environmental standard, even putting a miles per gallon indicator in the center of the dashboard.
It's not just the scandal itself, but the cynicism of VW's environmental claims that makes this such a staggering betrayal.
Those in sustainability bemoan the damage the VW scandal might inflict on the entire Corporate Social Responsibility (CSR) movement. The voice of that movement, Triple Pundit, ran a piece by Leon Kaye using the VW example to expose what has gone wrong with CSR, revealing "a global business culture that awards and rewards itself on 'sustainability' and 'responsibility' but frequently does not match accolades with accomplishments."
Of course, business rhetoric should support real action, and most does. Business has in many instances embraced sustainability, especially when its environmental efforts lower costs as well. But I believe the problem with CSR is much more insidious: a company can achieve the highest CSR score but still make lethal products that kill people and planet. And let's face it, cars that run on fossil fuels are just as big a problem as fossil fuels themselves.
Governments and consumers are calculating what are bound to be enormous financial penalties. Some believe that the German government will have to step in to save the company as the U.S. saved Detroit. This is a huge opportunity: with the German Chancellor and Economy Minister calling for Electric Vehicles incentives, why couldn't the same government predicate a VW bail out on using its vaunted engineering prowess to create an electric car for the people? And use the fines to build out the charging station network and speed conversion from fossil fuels, the source of over 50% of its energy, to renewables?
Many of the articles on the scandal mention VW's roots in Nazi Germany, a link that until now has been overshadowed by its environmental positioning. Why not bring back that loyalty by leading electric car technology as it once led small cars?
If consumers can be persuaded to Think Small, they can surely be persuaded to Think Green, especially by a company steeped in earth-friendly heritage. Environmentalists are notorious forgivers – and who doesn't love the idea of an electric "people's car" — especially after some serious mea culpas.
Photo courtesy of Sir Mildred Pierce via Flickr CC.
---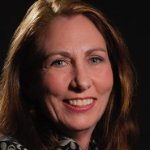 Carol Pierson Holding is President and Founder, Holding Associates. Carol serves as Guest Blogger for CSRHub. Her firm has focused on the intersection of brand and social responsibility, working with Cisco Systems, Wilmington Trust, Bankrate.com, the US EPA, Yale University's School of Environmental Sciences, and various non-profits. Before founding Holding Associates, Carol worked in executive management positions at Siegel & Gale, McCann Erickson, and Citibank. She is a Board Member of AMREF (African Medical and Research Foundation). Carol received her AB from Smith College and her MBA from Harvard University.
CSRHub provides access to corporate social responsibility and sustainability ratings and information on 15,000+ companies from 135 industries in 132 countries. Managers, researchers and activists use CSRHub to benchmark company performance, learn how stakeholders evaluate company CSR practices and seek ways to change the world.