By Bahar Gidwani
I recently attended my first National Association of Environmental Managers (NAEM)conference. It was fabulous! Good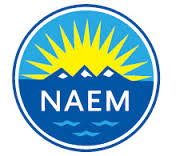 content and a nice mix of sustainability practitioners from both large companies, small companies, and various types of advisors. I especially liked the fact that practically everyone I met was on the "front line"—measuring results, setting out strategies, and reporting progress.
One of things I noticed was that a number of the people at the conference had a job title I'd not seen before. Instead of "Manager of EHS" or "Vice President, EHS" (the "EHS" acronym stands for "Environment Health and Safety") the new title was "EHS and S."
Apparently a lot of companies have realized that their environment, health, and safety experts know a lot about another "S"—"Sustainability." We at CSRHub have divided sustainability into four areas: Community, Employees, Environment, and Governance. I was told that many EHS managers (who had dealt in the past mostly with the Employees and Environment areas) were now being asked to also help with Community relations and with the sustainability reporting aspects of Governance.
This change makes a lot of sense to me. EHS professionals (NAEM has members who work at 800 different companies) have firmly established their roles within their companies. They are hands on and tied directly into daily operations. Their reports often end up on the desk of their company's CEO—because CEOs increasingly recognize that their company's success depends on having a clean environmental record and on ensuring that their employees are safe and healthy. EHS professionals have traditionally had a technical or engineering background. This makes them comfortable with designing and implementing software-based tracking and reporting systems. They are used to organizing and rationalizing processes that had not been looked at before, from a fact-based, statistical approach.
It seems that the new "S" role is often the result of collecting together programs that had previously been scattered across various areas. Employee engagement programs, charitable giving, and product improvement processes are now being tied to and can contribute to the success of traditional EHS programs.
I suspect this shift may relate to the trend towards integrated reporting. EHS professionals are used to submitting information to government regulators. They understand how important it is to have data that is both accurate and auditable by outside third parties. Integrated reporting is driving the "soft" parts of sustainability management toward greater accuracy and exposing them to scrutiny by both internal auditors and outside stakeholders such as investors and non-governmental organizations.
Next time you come to an NAEM conference, look at the cards you get. I'm sure you'll see many that sport an extra "S." Ask the question I did—"Does that extra letter mean you got another 1/3 added to your budget?" I'm sure those you ask will laugh as hard as those did, as most have neither gotten more budget—or a raise—despite the extra burdens they've accepted.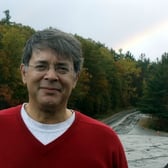 Bahar Gidwani is CEO and Co-founder of CSRHub. He has built and run large technology-based businesses for many years. Bahar holds a CFA, worked on Wall Street with Kidder, Peabody, and with McKinsey & Co. Bahar has consulted to a number of major companies and currently serves on the board of several software and Web companies. He has an MBA from Harvard Business School and an undergraduate degree in physics and astronomy. He plays bridge, races sailboats, and is based in New York City.
CSRHub® provides access to the world's largest corporate social responsibility and sustainability ratings and information. It covers over 15,000 companies from 135 industries in 132 countries. By aggregating and normalizing the information from 400 data sources, CSRHub has created a broad, consistent rating system and a searchable database that links millions of rating elements back to their source. Managers, researchers and activists use CSRHub to benchmark company performance, learn how stakeholders evaluate company CSR practices, and seek ways to improve corporate sustainability performance.