By: Carol Pierson Holding
Several years ago, I visited the Lewa Wildlife Conservancy in Northern Kenya. Lewa's owner's goal is to set an example of how wildlife can be even more valuable as a source of tourism than for sale on the black-market, providing a model throughout Africa. I was there to assess potential branding opportunities. Virgin Air had committed to a corridor for migrating elephants. Lewa hoped there were others.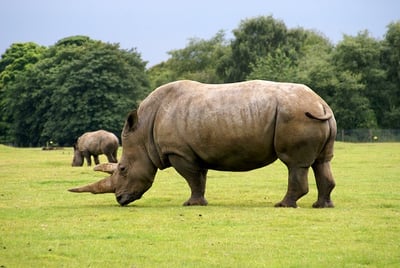 One of Lewa's initiatives is providing sanctuary for rhinos, an endangered species. The Conservancy took me to see to its community projects, from water pumps to schools to a visit with a baby rhino recuperating from a life-saving operation. All supported Lewa's mission; all were inspiring.
But the talk I remember best was the one given by Lewa's head of security. The ex-army leader opened his presentation with photos of a dead rhino, a large circle of dried blood on the top of its head where poachers had hacked off its magnificent horn to sell as rhino horn aphrodisiac.
The security chief went on to show how Lewa battles poaching with an army of sixty rangers trained in military communication and weaponry, some pictured holding semi-automatic weapons while riding across terrain in jeeps kitted out with sighting devices and machine guns.
These symbols of brutality were especially harsh after days spent in nature's wonderland. But protecting what's endangered is a war to stop criminals, and things inevitably get violent.
So it was a relief when I saw a photo of Brazilian soldiers standing on a clear-cut piece of the Amazon rainforest, holding machine guns, a show of force to stop the violation of forestry laws.
But just as bad as the local deforesters are the big agribusinesses and traders buying agricultural products grown on illegally deforested land and sold to American food companies.
In Brazil, most is bought by two American companies — beef for McDonald's and soy for Cargill. Massive companies with massive demands.
Now Brazil has cut its deforestation by 80% from 2005 rates, well ahead of its original target of 2020. How? Yes with military enforcement. And even more effective, both American companies succumbed to pressure from the Brazilian government, its citizen-consumers, and most important, outrage from global consumers fueled by reports from environmental organizations. No big company wants to be caught breaking the law, and no big company wants to hurt its brand. After much negotiating, McDonald's pledged not to buy beef from farms on recently harvested rainforest; Cargill pledged the same for soybeans.
Why did they capitulate? It wasn't just local pressure, a liberal government and active eco-organizations bringing pressure to bear. Global brands were threatened.
Likewise Indonesia, home to the world's third largest rainforest, has a 1999 Forestry Law requiring companies to get two separate permits before clearing forests. However, corporations circumvent these requirements, employing illegal logging activities where enforcement is lax and regulations are porous. To make matters worse, Indonesia's timber industry is in part controlled by organized crime syndicates, often with the support of Indonesia's military and police, subverting enforcement efforts.
But as in Brazil, global consumers are having a powerful role, exerting their will on food companies at the retail end of the food chain that starts with Indonesian palm oil. As reported by Reuters earlier this year,
"Rainforest Action Network's 'Snackfood 20 Scorecard' monitors the implementation of deforestation pledges by companies that buy palm oil from major plantation firms for their products, such as PepsiCo Inc. , Kellogg Company and Kraft Heinz Company.

The speed and alacrity with which the major plantation companies began enforcing their 'no deforestation' pledges – which also apply to companies in their supply chain - caught both the national government and smaller growers by surprise."
It's exciting to see brands wield vastly more power than military-grade weapons.
As with all issues on climate change, stopping deforestation can only happen if all the players are involved. We need both carrots, from cash payments to farmers in compensation to fostering national pride in rainforests, and sticks, from armed soldiers on the local level to global brand pressure. The climate talks showed that agreement is possible across countries. Brazil showed how to get all players cooperating to solve challenges even faster than thought possible. Indonesia is building on that success. We might just get it done.
Photo courtesy of Martin Pettitt via Flickr CC.
---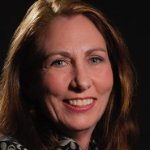 Carol Pierson Holding is President and Founder, Holding Associates. Carol serves as Guest Blogger for CSRHub. Her firm has focused on the intersection of brand and social responsibility, working with Cisco Systems, Wilmington Trust, Bankrate.com, the US EPA, Yale University's School of Environmental Sciences, and various non-profits. Before founding Holding Associates, Carol worked in executive management positions at Siegel & Gale, McCann Erickson, and Citibank. She is a Board Member of AMREF (African Medical and Research Foundation). Carol received her AB from Smith College and her MBA from Harvard University.
CSRHub provides access to corporate social responsibility and sustainability ratings and information on 15,000+ companies from 135 industries in 132 countries. Managers, researchers and activists use CSRHub to benchmark company performance, learn how stakeholders evaluate company CSR practices and seek ways to change the world.