CSRHub Co-Founder and CEO, Bahar Gidwani, will be speaking at NAEM's 2016 Sustainability Management Conference, in Milwaukee WI, on August 2-3. Bahar willdiscuss The Next Generation of Sustainability Tools and Data Analysis. At NAEM's annual conference, attendees will learn how to further integrate sustainability into their business operations from fellow corporate EHS and sustainability leaders. Through a mix of peer-led case studies and benchmark dialogues, NAEM's annual sustainability conferences allow for participants to gain insights in order to immediately improve performance, identify opportunities for their businesses and set better sustainability goals.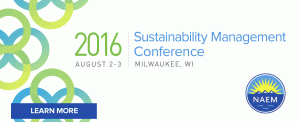 Wednesday, August 3rd 1:00pm-2:00pm CDT
The Next Generation of Sustainability Tools and Data Analysis
Bahar Gidwani, Co-Founder & CEO; CSRHub
Jeff Hintzke, Vice President, Deployment Services; Alta Energy Inc.
More powerful technology and ever-improving software are making it easier than ever to collect and report large amounts of data. So, what's possible now, and what can we expect in the future? Hear from two experts about the new generation of tools at your disposal to sort and dissect data in ways that reveal valuable insights about your sustainability program and company as a whole.
NAEM
The National Association for Environmental Management (NAEM) empowers corporate leaders to advance environmental stewardship, create safe and healthy workplaces, and promote global sustainability. As the largest professional community for EHS and sustainability decision-makers, they provide peer-led educational conferences and an active network for sharing solutions to today's corporate EHS and sustainability management challenges.
To register for this conference please click here.
---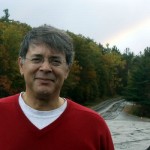 Bahar Gidwani is CEO and Co-founder of CSRHub. He has built and run large technology-based businesses for many years. Bahar holds a CFA, worked on Wall Street with Kidder, Peabody, and with McKinsey & Co. Bahar has consulted to a number of major companies and currently serves on the board of several software and Web companies. He has an MBA from Harvard Business School and an undergraduate degree in physics and astronomy. He plays bridge, races sailboats, and is based in New York City.
CSRHub provides access to the world's largest corporate social responsibility and sustainability ratings and information. It covers over 16,000 companies from 135 industries in 132 countries. By aggregating and normalizing the information from 461 data sources, CSRHub has created a broad, consistent rating system and a searchable database that links millions of rating elements back to their source. Managers, researchers and activists use CSRHub to benchmark company performance, learn how stakeholders evaluate company CSR practices, and seek ways to improve corporate sustainability performance.