Our friends at Good Jobs First recently extended their Violation Tracker (VT) product to include companies in the UK. They have now shared with us the legal violation and fine history for 725 British entities.
We had at least some CSRHub data on 638 (88%) of these entities. We had full ratings (including all twelve of our subcategory scores on 592 (82%) of these UK companies—enough for us to get pretty good statistics on how the VT data connects with CSRHub's ratings.
The first thing we saw was that entities tracked by VT had better scores than the average UK company. As you can see below, the difference is marked for Social (Community and Employee) and Environment ratings. However, the entities that VT is focused on had much lower average Governance scores. We suspect this relates to the fact that Governance includes issues such as Board supervision, Leadership Ethics, and the quality of an entity's Transparency and Reporting. It seems reasonable that entities that have had legal issues and paid fines for violations would be seen as weak in these areas.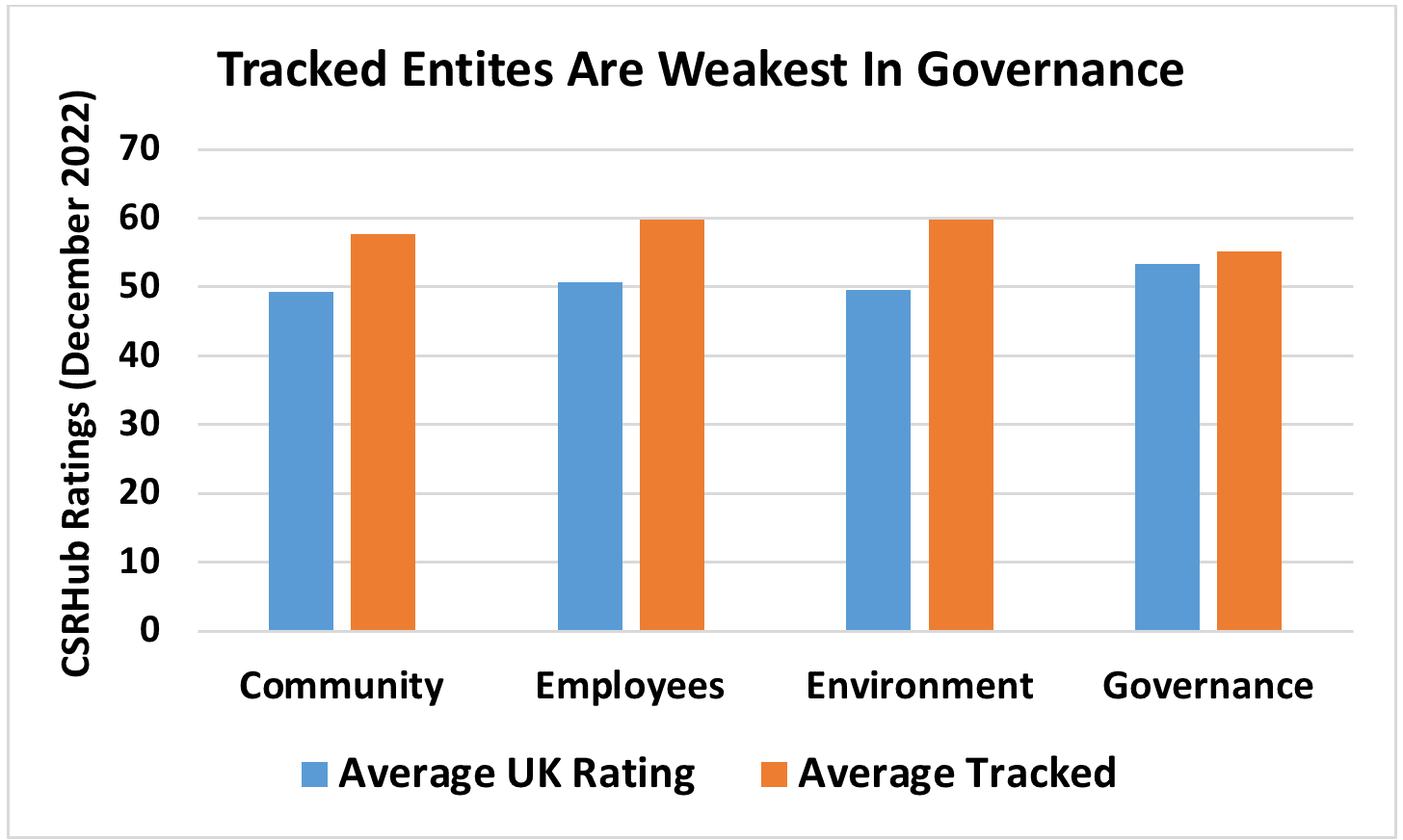 We did our normal correlation analysis work on this new data set. We did not find a direct correlation between the number of legal events that a company experienced and our ratings. Similarly, the total fines paid (or the events or fines paid in the competition, consumer protection, environment, financial, or safety details that VT provides) did not correlate with our ratings. We suspect that CSRHub's scores reflect the existing situation for an entity and therefore include the effect of past violations. To understand how VT connects with CSRHub, we will need to look at the change in violations and fines over time. We hope to do more of this work in future, when we ingest future VT UK data sets.
CSRHub currently tracks about 2,400 UK entities, and has full ratings for almost 1,000 of these. We hope that Good Jobs First will continue expanding its VT UK coverage and perhaps move on to studying violation information for entities in the rest of Europe. Their work will help us better understand the connection between a company's involvement in legal issues and how it is perceived by the ESG ratings community.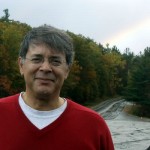 Bahar Gidwani is CTO and Co-founder of CSRHub. He has built and run large technology-based businesses for many years. Bahar holds a CFA, worked on Wall Street with Kidder, Peabody, and with McKinsey & Co. Bahar has consulted to a number of major companies and currently serves on the board of several software and Web companies. He has an MBA from Harvard Business School and an undergraduate degree in physics and astronomy. He plays bridge, races sailboats, and is based in New York City.
About CSRHub

CSRHub offers one of the world's broadest and most consistent set of Environment, Social, and Governance (ESG) ratings, covering 50,000 companies. Its Big Data algorithm combines millions of data points on ESG performance from hundreds of sources, including leading ESG analyst raters, to produce consensus scores on all aspects of corporate social responsibility and sustainability. CSRHub ratings can be used to drive corporate, investor and consumer decisions. For more information, visit www.CSRHub.com. CSRHub is a B Corporation.