CSRHub COO and Co-founder Cynthia Figge will be speaking at the Conflict Minerals Symposium on August 21-22, 2013 in Los Angeles, CA.
The Global Conflict Minerals Symposium event will provide a forum for senior corporate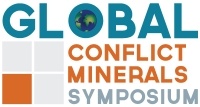 and compliance executives, key regulatory officials, academia and ethics officers, legal professionals, sustainability/CSR experts and industry leaders to share their practical experience, insights and global vision relative to meeting the traceability and due diligence requirements of Section 1502 of the Dodd-Frank Wall Street Reform Act. The symposium is hosted by Conflict Minerals Consortium.
Cynthia is lending her expertise to the Linking Conflict Minerals to other forms of Compliance (REACH/RoHS, Human Rights) session.
The breakout session includes:
Register for the Symposium Now and Save!
Mention Cynthia Figge's name during registration, and receive a complimentary training pass ($295 value) for the Conflict Minerals Compliance Program Training! Learn more.