As previously seen on Skytop and published with permission.
On August 2, UNPRI (The United Nations Principles for Responsible Investment) announced that it was delaying the rollout of its assessment plan. You can read the announcement here.
Per Wikipedia: "Principles for Responsible Investment (UNPRI or PRI) is a United Nations-supported international network of investors working together to implement its six aspirational principles, often referenced as 'the Principles'. Its goal is to understand the implications of sustainability for investors and support signatories to facilitate incorporating these issues into their investment decision-making and ownership practices. In implementing these principles, signatories contribute to the development of a more sustainable global financial system."
In September of last year, UNPRI made news by announcing that it would start delisting those who had signed on to its program ("signatories") if they did not meet PRI's minimum requirements. Only five firms got kicked out—but this disciplinary step made it clear that PRI expected signatories to do more than promise or posture.
The delisting event prompted some signatories to reach out and ask PRI to review its minimum requirements and its pace of implementation. PRI started a formal review and received feedback from 1,700 of the 4,200+ investing groups that support its principles. It appears that the responding groups argued that: too much data was required; that some types of firms didn't need to report all of the requested data; and that there was not enough time for them to build systems to comply with the request. PRI is now stretching out the schedule and indicating it will consider allowing different types of reports for different types of investment firms.
UNPRI's success is probably one reason for the EU decision to announce the NFDR (Non-Financial Reporting Directive). It may also have encouraged the US SEC's plans to tighten advertising rules for mutual funds. Its approach probably paved the way for the EU's SFDR (Sustainable Financial Disclosure Regulation). And, its decision to draw the line and throw out firms that don't meet its standards is encouraging other groups to take similar stances.
Still, the pushback UNPRI received and the pause it announced are likely to occur again during the rollout of all of the other regulatory processes. Each new system will be proposed, commented on, tweaked, and then commented on again. Some systems may have formal government "enforcement power" behind them. (UNPRI has only "moral authority.") But, enforcers are unlikely to take action if most of the companies and other entities involved resist a set of new rules.
Therefore, when someone tells you that most major European companies will report to the SFDR by June 30 of 2023, don't believe them. As that date comes closer, expect to hear requests for changes, adjustment and delays. Expect many of the firms that are covered by these rules to quietly avoid complying until they are sure "everyone else" will also comply.
It will take many cycles of proposals, commitments, partial compliance, discipline, adjustments, and further discipline before these new rules are fully implemented. Please join me in applauding the fortitude and audacity of these groups! Then, let's help them push our society towards a more sustainable future.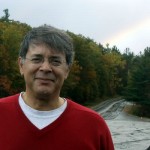 Bahar Gidwani is CTO and Co-founder of CSRHub. He has built and run large technology-based businesses for many years. Bahar holds a CFA, worked on Wall Street with Kidder, Peabody, and with McKinsey & Co. Bahar has consulted to a number of major companies and currently serves on the board of several software and Web companies. He has an MBA from Harvard Business School and an undergraduate degree in physics and astronomy. He plays bridge, races sailboats, and is based in New York City.
About CSRHub
CSRHub offers one of the world's broadest and most consistent set of Environment, Social, and Governance (ESG) ratings, covering 20,000 companies. Its Big Data algorithm combines millions of data points on ESG performance from hundreds of sources, including leading ESG analyst raters, to produce consensus scores on all aspects of corporate social responsibility and sustainability. CSRHub ratings can be used to drive corporate, investor and consumer decisions. For more information, visit www.CSRHub.com. CSRHub is a B Corporation.