CSRHub has launched a new special issue: Involvement in Iran. We have tagged 42 of the approximately 5,000 companies we rate on sustainability.
Iran's actions have been a major foreign policy problem for the U.S. for a long time. The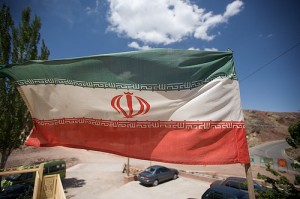 U.S. has recently pressed its allies to tighten the sanctions that have been placed on Iran. These sanctions are intended to force Iran to drop any programs that might lead to it developing a nuclear weapon. This Federal effort has now been joined by state initiatives: both Florida and California have passed laws that seek to prevent their citizens from investing in companies who are involved in Iran.
Registered users and subscribers to our site can now incorporate their view on Iran involvement into their personal profile. When they include this factor, the overall ratings for 42 companies we've tagged with this special issue will either move up—if our user believes involvement in Iran is positive—or down if our user believes it is negative.
We decided to treat involvement in Iran as a special issue for three reasons:
1. A number of groups and experts advocate "engagement" instead of sanctions, as the way to deal with difficult regimes. We wanted to give them room to express this view—as we do with the companies who are involved in Burma and the Sudan.
2. The U.S. perspective on Iran is not shared by a number of other countries. Since more than half of our users are outside the U.S., we did not believe we should mandate a "U.S.-centric" view on Iran.
3. The available data on involvement is not broad and deep enough to be definitive. We found four publicly-available sources on Iran Involvement. Together, they mentioned 304 of the companies we rate. However, only 42 of those companies were mentioned in at least two sources. By only tagging these companies, we were able to offer a "middle path" for those interested in this issue. Users who have a stronger view can find all 304 companies if they wish, using our search methods. And, everyone on both sides of the issue can inspect each of our sources.
We will be interested to see how our users react. We can track the aggregate attitudes of our users towards each special issue—and towards each of the four categories that are part of our profile system. We have already shared some of this data in a previous post.
In April, we launched the special issue of companies involved in fracking. We have also added three new sources to our list of companies involved in fracking, to give us a total of nine sources. Our sources identify 91 of the companies we rate and in 51 cases, we have found enough overlap to feel confident that a company is involved in fracking.
Please feel free to suggest new special issues and new sources for our existing issues via info@csrhub.com.
By the way, CSRHub CEO Bahar Gidwani is hosting an Agrion seminar tomorrow (Tuesday, July 24, at 11:00 EDT) on Company Involvement in Sustainable Cities. Please join us if you are interested. And, we are sponsoring and look forward to participating in the Commit!Forum in New York on October 2nd and 3rd. We got a special discount on the registration fee for our users. Contact us at info@csrhub.com for more information.
Photo courtesy of indigoprime (Flickr CC).
---
CSRHub provides access to corporate social responsibility and sustainability ratings and information on nearly 5,000 companies from 135 industries in 65 countries. Managers, researchers and activists use CSRHub to benchmark company performance, learn how stakeholders evaluate company CSR practices and seek ways to change the world.
CSRHub rates 12 indicators of employee, environment, community and governance performance and flags many special issues. We offer subscribers immediate access to millions of detailed data points from our 150-plus data sources. Our data comes from six socially responsible investing firms, well-known indexes, publications, "best of" or "worst of" lists, NGOs, crowd sources and government agencies. By aggregating and normalizing the information from these sources, CSRHub has created a broad, consistent rating system and a searchable database that links each rating point back to its source.