By Guest Blogger, Kevin Hagen
It's been 26 years since the Brundtland Report, 25 years since Karl-Henrik Robèrt launched The Natural Step and it was 16 years ago that John Elkington coined the term "triple bottom line". These landmark works and many that followed have helped build a deep body of literature and casework that we can draw from as we try to implement sustainable business strategy today.
The change matrix published in Kevin Wilhelm's book, Making Sustainability Stick is one attempt to condense much of that thought into a roadmap. It's based on the experience of folks who have done this work inside medium to large organizations for over a decade and is backed by a large body of academic work, case studies and peer-to-peer networking. Aside from providing a map for the journey, the matrix offers a common picture that can cut through the sustain-a-babble.
Phase II: The work (and profits) get started
In earlier posts I described Stage I as "conventional thinking". While conventional business can arguably be blamed for contributing to some of our biggest problems, Stage II marks the turning point when a company begins to be part of the solution. And ultimately, isn't that what business is all about? Getting paid to identifying customer problems and deliver innovative solutions. Taking the first step is the key to unlocking exceptional organizational results, unleashing the creativity of your people and tapping a wave of innovation. According to this Harvard research paper, companies that take this step will outperform their peers.
Change happens in an organization one person at a time. As a result the people in your company will be spread all over the change chart. Usually it's hard to identifying exactly where the company is; however, occasionally there are strong markers of exactly where you are. Stage II is marked by the shift from "random acts" to a declared program or strategy. The company takes the first step by starting to take responsibility for the environmental and social impacts of the business and the associated risks and rewards.
This shift might start as a defensive reaction resulting from some outside pressure – for example campaigners protesting, some pending regulation or even consumer pressure. Other companies get started by looking for the upside. They see potential in reducing costs or improving employee retention and recruitment. Perhaps they see the potential for increasing sales, but they quickly learn that they need a credible "walk the talk" program in order to earn the trust a "green" customers. Whatever the trigger or motivation the most significant step on the whole change chart is the first one.
Stage II is almost always personality driven. Every company I've known has a story of who made the shift happen. Sometimes it's the CEO, and sometimes it's a passionate leader in the business who just won't take no for an answer. Different from the hero or martyr in stage I, stage II has a leader with some type of organizational endorsement or mandate to make things happen.
Keys to the game in Phase II:
1. Capture the momentum from phase I
Somewhere in almost every organization is an employee trying to do the right thing. In phase II, find them and leverage what they've started. Shortly after I joined REI as the leader of the co-op's first Corporate Social Responsibility program, we started getting pressure from a forest activist NGO. They wondered why the REI catalog didn't use recycled content or FSC certified paper, which was a good question, so I started digging. I found a wonderful paper buyer who said that for years she had been buying catalog paper with10% post consumer recycled content but she never told anyone. She was using her professional judgment to buy the product with the best value; however, she worried that due to its higher cost, someone might make her stop. Over the next 6 months she was part of an organized stakeholder process that developed one of the best paper procurement programs in retail. Within 3 years REI achieved 100% FSC certified catalog paper, had the ability to track 90% of the fiber in all paper products back to the source and publicly reported the results. Best of all, we were saving money doing it, mostly from reductions in unnecessary paper volume. Instead of a secret "do the right thing" effort, the paper buyers (and the rest of REI's employees) were proud of their work to protect forests and spoke at industry events to convince others to join in.
2. Don't skip the rigor:
Stage II is often characterized by a lot of emotional momentum. Progress is being made and sometimes it seems like the power of personal drive can get almost anything accomplished. Be careful. One day you'll need powerful business arguments to propel the program (note the hard data at the link in the paper story). Start from the earliest days to gather, record and manage rigorous data. If you say you cut waste due to your employee recycle effort, know the baseline, show the math and translate that into dollars. In the early stages you might not be asked, leaders will just be happy with progress, which is why you need to hold the bar for rigor. You'll need the data in the next phase when the metrics will be your friend.
Which is an excellent transition to Phase III and the next post – stay tuned.
See Kevin's post introducing The Roadmap Series.
See The Roadmap Series: We all start at Stage I

---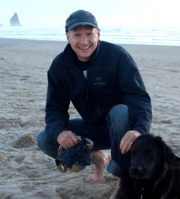 Kevin Hagen is a sustainable business advocate. For over a decade he has helped business be more successful by making the shift to more sustainable thinking. As a leader inside medium to large companies or as an external advisor Kevin helped design and implement successful sustainability strategies and programs. Most recently, Kevin lead Corporate Social Responsibility (CSR) strategy and implementation at REI, a leading outdoor retailer and the U.S.'s largest consumer co-op. Kevin's team delivered great results, received a lot of recognition and showed that a mission based company with nearly $2B in sales can reduce it's environmental footprint while growing profitably. See Kevin's blog where he shares ideas, news and offer resources and organizations that he thinks can help companies make progress toward sustainability while delivering bottom line benefits at the same time.