By Carol Pierson Holding
At the Apple earnings call last week, CEO Tim Cook reported Apple's latest record-breaking results and the strongest March quarter ever, with 27% revenue growth and 40% earnings growth year over year.
Cook then commented on the two new data centers Apple is building which will run on 100% renewable energy, risking another conservative investor backlash when he linked them to Apple's climate change politics: "This is just part of the work we're doing to protect the environment and leave the world better than we found it."
This took real chutzpah. Cook took a drubbing last year from conservative finance group NCPPR and its followers for spending on environmental projects not related to profit. Cook snapped back at critical NCPPR representative Justin Danhof, "If you want me to do things only for ROI reasons, you should get out of this stock."
Tim Cook has become the passionate poster child for green electronics, touting environmental progress even with shareholders groups that may not be cheerleaders. And his operations department is implementing good works, eliminating emissions in new and existing Apple buildings, removing toxins from production and sourcing sustainable forests for packaging.
Just as important, Apple's brand communications support its environmental efforts. Apple's web site's Environmental Responsibility touts both its green philosophy and its concrete actions. Cook intones on an Apple web video called "better" that "Climate change is real and a real problem for the world" and boasts that 94% of its corporate facilities and 100% of its data centers are now powered by renewable energy such as solar power.
Is Apple, now the world's biggest company by market capitalization, finally leading corporate citizenship too? And doesn't this just make Apple more vulnerable to environmental critics?
In fact, Apple is more vulnerable. An analysis in Huffington Post of Apple's own 2014 report on climate change efforts reveals that "manufacturing (mostly in China) accounted for a whopping 73 percent of the company's 34.2 million metric tons of greenhouse gas emissions." Only 1 percent of the company's emissions are connected to its solar-powered headquarters and data centers.
Bloomberg's Adam Minter recently attacked Apple for the same thing, noting that other companies like Boeing and GM already have factories powered by renewables. Apple is a laggard even among technology companies. Working with BSR, HP has developed energy-management action plans for 20 supplier factories in China. IBM now requires its nearly 20,000 suppliers to chart their emissions and energy consumption and develop plans for reducing both. Apple has joined the Electronic Industry Citizenship Coalition but has yet to announce specific targets. This suggests that Apple is engaged in, if not green-washing, then selective reporting.
Apple may be late signing on to corporate citizenship, but it's just in time. The maker of Macs and iPhones has for years had success using fabulous design and cool chic to ride roughshod over environmental critics and techie complaints about closed systems. Now, the company is entering consumer payment systems (Apple Pay) and health care information (HealthKit), markets where trust is absolutely paramount. These products lock consumers into Apple for their money and their health, and what could be more personal?
Apple is selling to a generation whose purchases are, more than ever, guided by a company's environmental actions. Six in ten 16- to 20-year-olds ("Generation Z") say they will go out of their way to buy products and services from businesses they know are helping to create a better world, up from five in ten among Gen Y. And a post-2008 crash McKinsey study noted the widespread perception that financial services have violated their social contract with consumers, leaving space for a trusted source in consumer wallets. Apple needs creds as a corporate citizen to succeed in this new arena. An honest and aggressive commitment is required.
In Apple We Trust? See more on Cynthia Figge's chapter in the book Trust Inc.
Photo courtesy of Darlo Reyes via Flickr CC
---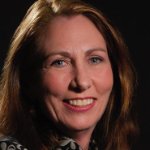 Carol Pierson Holding writes on environmental issues and social responsibility for policy and news publications, including the Carnegie Council's Policy Innovations, Harvard Business Review, San Francisco Chronicle, India Time, The Huffington Post and many other web sites. Her articles on corporate social responsibility can be found on CSRHub.com, a website that provides sustainability ratings data on 14,400+ companies worldwide. Carol holds degrees from Smith College and Harvard University.
CSRHub provides access to corporate social responsibility and sustainability ratings and information on 14,400+ companies from 135 industries in 127 countries. Managers, researchers and activists use CSRHub to benchmark company performance, learn how stakeholders evaluate company CSR practices and seek ways to change the world.