CSRHub CTO and Co-Founder, Bahar Gidwani, will be speaking at the 2021 BattleFin Ensemble & Discovery Days event, happening virtually on March 9th and 10th.
The conference will explore relevant topics around sustainable investing and the use of alternative and ESG data for capital market participants, starting from introductory "state of affairs" level and venturing into how AI/ ML bring clarity into responsible investing decisions.
Bahar will be speaking on March 10th at 10:30am ET on the "Cloud Analytics for ESG Big Data" panel, alongside AWS solutions architect, Colin Marden.
The panel discussion will include a demo that shows how to ingest CSRHub's ESG data into Amazon's QuickSight tool (via an Athena connector). We'll crunch data about countries and industries and look at some ESG trends.
In addition to Bahar's panel, you will be hearing from:
AWS Partners and ESG data providers

Financial Services perspectives

Think-tank perspectives
AWS Solutions Architects and SMEs
Representatives from the Open Source Climate initiative
We are excited to be able to offer you a discount code for this upcoming event!
Use the discount code: AWSESG100 (scroll down, select General Audience or Data Buyer, pick AWS customer, and input this code to reduce the price to zero)
For the full agenda, a complete list of speakers, and the opportunity to register, click here.
---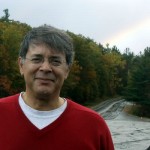 Bahar Gidwani is CEO and Co-founder of CSRHub. He has built and run large technology-based businesses for many years. Bahar holds a CFA, worked on Wall Street with Kidder, Peabody, and with McKinsey & Co. Bahar has consulted to a number of major companies and currently serves on the board of several software and Web companies. He has an MBA from Harvard Business School and an undergraduate degree in physics and astronomy. He plays bridge, races sailboats, and is based in New York City.
CSRHub offers one of the world's broadest and most consistent set of Environment, Social, and Governance (ESG) ratings, covering 18,000 companies. Its Big Data algorithm combines millions of data points on ESG performance from hundreds of sources, including leading ESG analyst raters, to produce consensus scores on all aspects of corporate social responsibility and sustainability. CSRHub ratings can be used to drive corporate, investor and consumer decisions. For more information, visit www.CSRHub.com. CSRHub is a B Corporation.