Future in Review Oct. 8-11, 2019 at The Lodge at Torrey Pines, La Jolla, CA, A Strategic News Service Presentation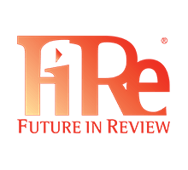 CSRHub's CEO and co-founder Cynthia Figge will be speaking on a panel discussing Scalable Technologies for the Climate Crisis.
Scalable Technologies for the Climate Crisis
1:30 PM-2:00 PM Thursday, Oct. 10, 2019
Speakers: Cynthia Figge, Ali Douraghy, Aaron Fyke, Stephen Honikman
Ali Douraghy Chief Strategy Officer, Earth & Environmental Sciences, Berkeley Lab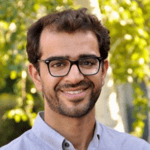 Ali Douraghy designs and leads multidisciplinary science and technology strategies for solving global challenges affecting society and the planet. As chief strategy officer for Earth & Environmental Sciences at Berkeley Lab, Ali reports to the associate lab director, leading the development of strategic initiatives for a team of 500 researchers working to translate scientific discoveries into breakthrough solutions for energy and the environment. Prior to Berkeley Lab, Ali was senior international programs officer at the National Academy of Sciences, Engineering, and Medicine. From 2010 to 2014, Ali was with USAID, first in the Washington, DC, area as Science & Technology advisor, playing a lead role in advancing global engagement and the science and technology cooperation initiatives outlined in President Obama's 2009 Cairo address. For two years after that, he was USAID's director of Science & Technology in Jakarta. In this role, he led the development of USAID/Indonesia's Science, Technology & Innovation strategy – a first for USAID country missions worldwide.
Stephen Honikman Emergent Microgrid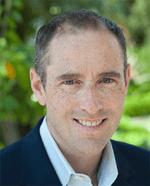 Stephen Honikman has spent his career immersed in sustainability and technology innovation, involved in both startup ventures and large enterprises. Born and raised in a "solar home," Stephen learned, at an early age, the value of resilience, efficiency, and technical innovation as a tool to overcome the manmade limitations that are an intrinsic part of the energy markets. Stephen's initial career was spent in Silicon Valley during the heady days of the late 1990s participating in early internet development and commercialization – learning firsthand the transformative value of expansive networks and the opportunities created when established enterprises fail to see coming disruptions. Now, coming off 10+ years of activity in commercial-scale solar finance, Stephen is combining his experiences and interest in distributed energy resource development, storage, and software to accelerate commercialization of scalable microgrids that marry the resilience and value propositions of behind-the-meter storage with the additional value unlocked through creation of an aggregated energy storage network that can monetize the grid-services market and bring agency to electricity prosumers.
Aaron Fyke Founder and Managing Partner, Thin Line Capital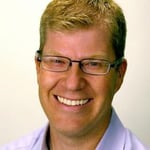 Aaron Fyke has spent over twenty years as an investor, engineering, and entrepreneur, having cofounded six companies in a number of technology areas including fuel cell, ocean power, concentrating solar, and energy storage.
He is currently Founder and Managing Partner of Thin Line Capital, bringing investment capital to bear on some of the world's toughest problems in energy, water and food sustainability.
While CEO of Edisun Heliostats, he was committed to lowering the costs of solar thermal power. Prior to Edisun, Aaron was the Founder and CEO of Energy Cache, a low-cost grid scale energy storage technology company, serving a multi-billion dollar energy market - backed by Idealab, Bill Gates, NRG, and others. Aaron continued his work with gravity storage with Energy Vault, which received a significant investment from SoftBank.
Previously he headed up the development of a $10M X PRIZE in Energy for the X PRIZE Foundation. Prior to that he was a Partner at Starfish Ventures, Australia's largest venture capital firm, where Aaron led the investment into the fund's biggest investment and exit. Aaron is an adjunct lecturer on entrepreneurship at USC and has been a consultant and keynote speaker to utilities (e.g., TransAlta), corporations (e.g., Google), and a number of conference and media events (MIT Tech Review, AlwaysOn Going Green and others).
Aaron earned his MBA and MSME as an LGO fellow at MIT, and his BEng in Mechanical Engineering from the University of Victoria, graduating at the top of his class. He has been certified as a Professional Engineer both in California and British Columbia.
Cynthia FiggeCEO and Co-founder, CSRHub LLC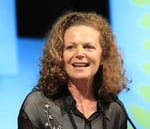 Cynthia Figge is a forerunner, entrepreneur, and thought leader in the corporate sustainability movement. Cynthia is CEO and co-founder of CSRHub, a leading big-data ESG (environment, social, governance) information platform. CSRHub provides consensus ratings on the performance of 18,000 companies worldwide and serves the corporate, financial, and academic sectors and API partners. Cynthia co-founded EKOS International in 1996, one of the first consultancies integrating sustainability and corporate strategy. She has worked with major organizations including Boeing, Coca-Cola, Dow Jones, and REI to help craft sustainability strategy integrated with business. Cynthia is a national speaker on trends in ESG, corporate social responsibility (CSR), and business intelligence. Prior to becoming an entrepreneur in CSR/ESG, Cynthia was an officer of LIN Broadcasting / McCaw Cellular, leading new services development. She serves as an advisor to media and technology companies and is chair of Compassionate Action Network (CAN). Cynthia has an MBA from Harvard Business School. She is based in the Seattle area.