Join us for part 2 of our two part webinar series on January 20th, 2016 with two of the field's foremost sustainability practitioners – 'internal' strategic advisors to the CSR reporting for many of North America's most well-known companies – and designers of the world's largest database of 'external' Sustainability/ESG ratings. Lorinda Rowledge, PhD, Cofounder of EKOS International, and Cynthia Figge, COO and Cofounder of CSRHub and Cofounder of EKOS, provide practical advice and succinct "lessons learned" on CSR reporting.

During Webinar 401: Using Your Sustainability/ CSR Report for Real Market Advantage on January 20th, 2016:
Participants will learn how to increase the positive impact of their Sustainability Report -- improving environmental performance, increasing brand value, connecting with customers, engaging employees, and accelerating a culture of continuous improvement.
If you have been publishing a Sustainability/CSR Report for several years and wonder how to improve it and reach more stakeholders who really care, this webinar will address:
Trends in Sustainability/CSR reporting in the US and globally
Amping up the benefits of CSR reporting to various stakeholder groups including customers, investors, employees, communities and partners
Managing ESG and mainstream investor expectations for reporting
Ways to leverage your public reporting to improve your ESG analyst ratings
New reporting standards including GRI G4 and SASB (Sustainability Accounting Standards Board)
Evolving software platforms for reporting your metrics and KPIs
Comparative CSR ratings and benchmarking your progress
Resources and recommendations

Register for Part Two here.
Miss Part 1, Creating a Winning First Time Sustainability/CSR Report? See the slides or watch the webinar here.
---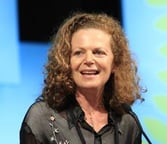 Cynthia Figge is a forerunner and thought leader in the corporate sustainability movement who co-founded EKOS International in 1996, one of the first consultancies integrating sustainability and corporate strategy. Cynthia is COO and Cofounder of CSRHub. Cynthia has worked with major organizations including BNSF, Boeing, Coca-Cola, Dow Jones, and REI to help craft sustainability strategy integrated with business. She was an Officer of LIN Broadcasting/McCaw Cellular leading new services development, and started a new "Greenfield" mill with Weyerhaeuser. She serves as Advisor to media and technology companies, and served as President of the Board of Sustainable Seattle. Cynthia has an MBA from Harvard Business School. Cynthia is based in the Seattle area.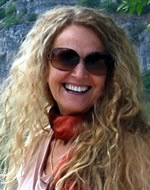 Lorinda Rowledge is Partner and Co-founder of EKOS International, and Founding Provost Bainbridge Graduate Institute. Lorinda has for over 20 years helped executives of leading global companies integrate sustainability and business strategy. She co-authored Mapping the Journey: Case Studies in Implementing Sustainable Development Strategies. Prior to co-founding EKOS, from 1986 to 1994, Lorinda was one of four partners managing the Deltapoint Corporation, a consulting and publishing firm leading in advanced Japanese management systems. Lorinda has led 5 Executive Study Missions to Europe and Japan, Lorinda holds a Ph.D., specializing in Organizational Psychology, from the University of Oregon.