By Bahar Gidwani
This is part 2 of a 3-part series on Implementing SASB.
In my last post, I started contrasting and comparing the readiness to follow SASB guidance for two industries: Metals & Mining (M&M) and Apparel, Accessories, & Footwear (AA&F). Based on the higher rate of reporting in AA&F, we would consider that industry more highly "evolved" as far as sustainability reporting, than M&M.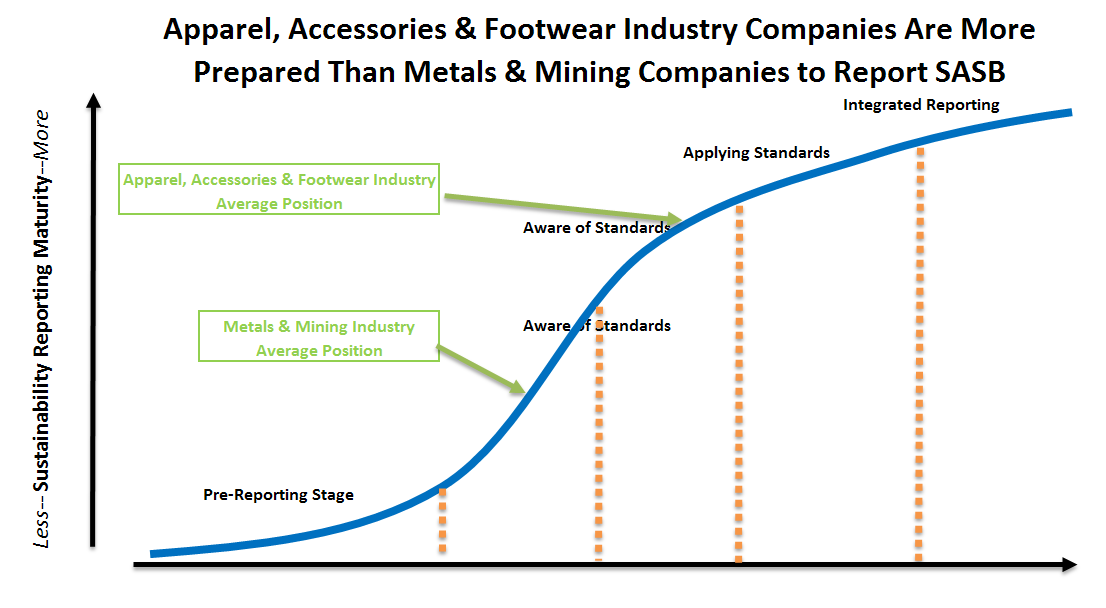 Despite the generally higher level of reporting within AA&F than in M&M, most of the companies in both industries do not appear ready at present to implement and report the metrics involved in the SASB standard. This is because each industry's "topics' and "metrics" are different and the "bar" set for both industries is well above current practice.
The eleven M&M topics cover reporting of labor issues, carbon production, and other aspects of company operation. The four AA&F topics focus mostly on these companies' supply chain and the risks that are in them. This table summarizes the percentage of companies that in each industry that our data indicated could be ready to report each topic.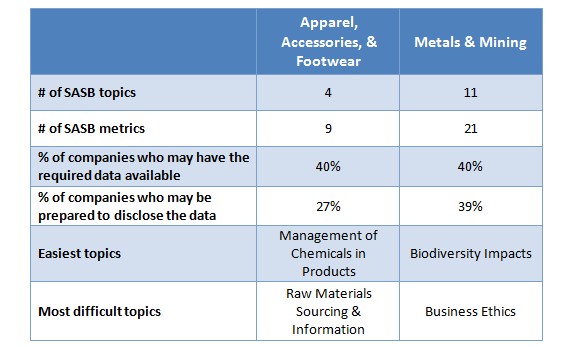 As you can see, we believe only 40% of the companies we studied in each industry have the data required to satisfy investor's needs for material information. The remaining companies (and for M&M, we must add the 75% of companies who had so little available data that we could not study them) could not disclose the data suggested in the SASB standard, even if they were willing to do it.
For example, the M&M industry is asked to disclose data on their energy efficiency. About a quarter of the companies we studied seemed to be ready to do this. The rest were either only somewhat ready or not ready at all.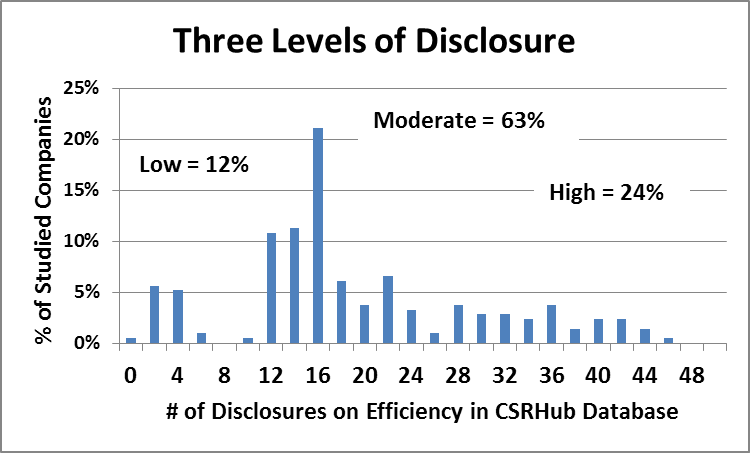 A more complex requirement from the AA&F industry will be equally difficult to comply with for most companies in that industry. For example, the AA&F industry is asked to disclose the percentage of its suppliers who have been found to be out of conformance with various labor standards. However, our research shows that only 25% of the studied companies show evidence that they are disclosing this type of information.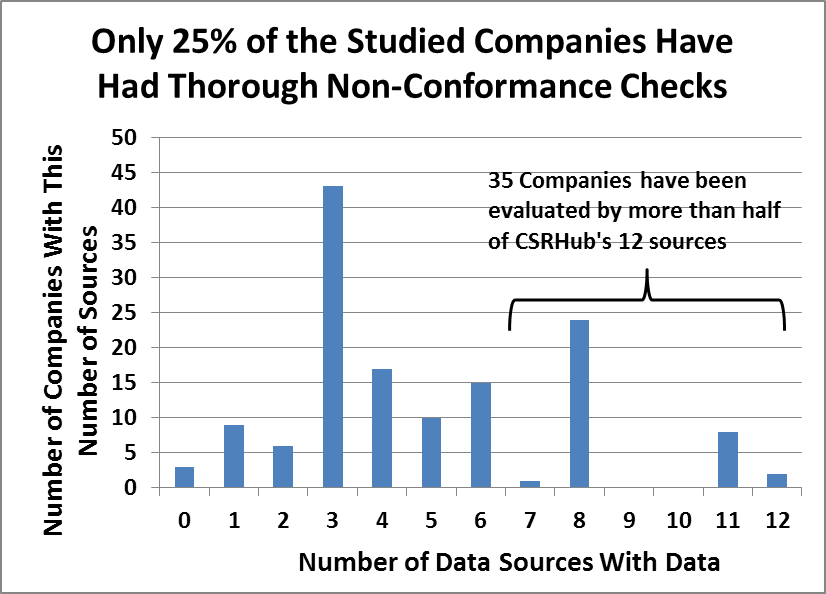 More details on these findings are available in the SASS reports on these two industries.
See The SASS (Sustainable Accounting Standings Series) Apparel, Accessories and Footwear Industry Report.

See The SASS (Sustainable Accounting Standings Series) Metals & Mining Industry Report.
See part 1 of the Implementing SASB series.
---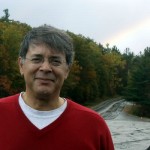 Bahar Gidwani is CEO and Co-founder of CSRHub. He has built and run large technology-based businesses for many years. Bahar holds a CFA, worked on Wall Street with Kidder, Peabody, and with McKinsey & Co. Bahar has consulted to a number of major companies and currently serves on the board of several software and Web companies. He has an MBA from Harvard Business School and an undergraduate degree in physics and astronomy. He plays bridge, races sailboats, and is based in New York City.
CSRHub provides access to the world's largest corporate social responsibility and sustainability ratings and information. It covers over 15,000 companies from 135 industries in 132 countries. By aggregating and normalizing the information from 435 data sources, CSRHub has created a broad, consistent rating system and a searchable database that links millions of rating elements back to their source. Managers, researchers and activists use CSRHub to benchmark company performance, learn how stakeholders evaluate company CSR practices, and seek ways to improve corporate sustainability performance.