By Bahar Gidwani
This is part 3 of a 3-part series on Implementing SASB.
In my last two posts, I showed that two dissimilar industries may have a similar lack of preparedness to disclose material sustainability-related information to investors. In order to conform to the guidance set out in SASB's standards, the Metals & Mining (M&M) and Apparel, Accessories, & Footwear (AA&F) will need to collect large quantities of new data or reshape existing data streams.
Outside organizations such as government regulators and industry associations could prove to be crucial factors in moving these industries forward. For instance, all US mining operations are required to report injuries to the Mining Safety Health Administration (MSHA). Therefore, a high percentage of M&M companies are able to disclose information on their workplace health and safety issues.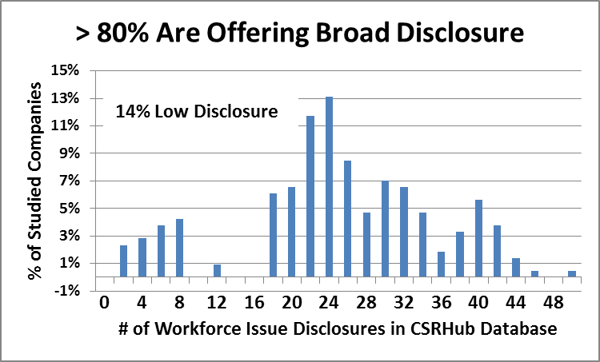 Unfortunately, MSHA does not require companies to publicly disclose their reports to this agency. Each company tends to to take its own approach to the scope and format of its public disclosure—and outside sources interpret these results in different ways. The result is that the same company may get a good rating from one source and a bad one from another.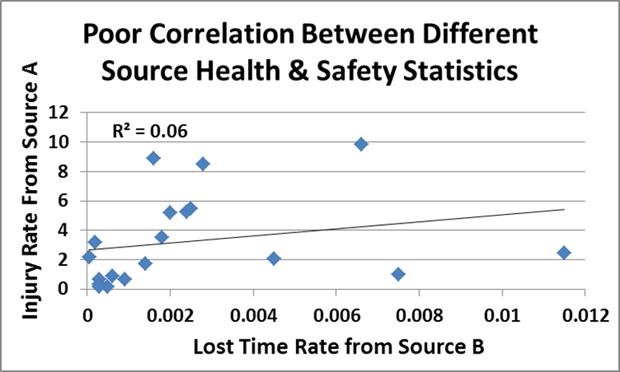 MSHA probably cannot change its disclosure rules without Congressional support—but, it could provide a pathway for sharing more of data—and for encouraging more consistent reports—by inviting companies to declare that their raw original filings can be collected and shared. (This is similar to some of the efforts that have been undertaken in the supply chain area. For instance SEDEX allows customers to share their audits of suppliers with one another.) Then, sources who analyze this information would at least have the same starting point for their work—and companies could better compare their performance against those of their peers.
In AA&F the Sustainable Apparel Coalition (SAC) has led the way towards improved supply chain management for its members, by creating the Higg Index. This set of tools is designed to help organize and harmonize supply data for the AA&F industry. Unfortunately, only 21 of the 159 companies we studied in our AA&F report (13%) are members of SAC. Note that their perceived sustainability performance is well above the average for the non-members.

The AA&F industry has formed special organizations to respond to supply chain issues. For instance, in response to the Rana Plaza collapse, a group of European-based clothing companies set up the Accord on Fire and Building Safety in Bangladesh (Accord). This group has grown to include 220 members, of whom 67 are tracked by CSRHub and 14 are part of the SICS group of Apparel, Accessories, & Footwear companies. A second group of 17 mostly US companies set up the Alliance for Bangladesh Worker Safety (Alliance). Labor unions and other NGOs have criticized the garment industry for failing to create a unified response and for some of the actions of both groups. In general there has been more support for the Accord group than for the Alliance (see this Clean Clothes Accord analysis, for instance), but both groups have been harshly criticized and many of the problems that underlay the Rana disaster (and the previous deadly fire also in Bangladesh, at the Tazreen factory in 2012), continue to be present. Still, companies in both groups seem to have sustainability performances that are above the level for the industry in general. This indicates that a combination of intra-industry leadership and external pressure could help move the AA&F industry forward.

More details on these findings are available in the SASS reports on these two industries.
In these three posts, we have shown that it may take many years for two industries to disclose all of the investor-material information that is described in the SASB standards. During the adoption period, investors who desire the material information described in these standards will either need to work with partial data, use indicators that correlate with or can otherwise substitute for the desired metric, or invest in only those companies who have adopted the standard. We do not know which approach will dominate or how long it will take before compliance becomes the norm and not the exception. However, the next few years are likely to offer exciting opportunities to investors who specialize in using non-financial sustainability-related information.
See The SASS (Sustainable Accounting Standings Series) Apparel, Accessories and Footwear Industry Report.

See The SASS (Sustainable Accounting Standings Series) Metals & Mining Industry Report.
See part 1 of the Implementing SASB series.
See part 2 of the Implementing SASB series.
---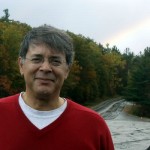 Bahar Gidwani is CEO and Co-founder of CSRHub. He has built and run large technology-based businesses for many years. Bahar holds a CFA, worked on Wall Street with Kidder, Peabody, and with McKinsey & Co. Bahar has consulted to a number of major companies and currently serves on the board of several software and Web companies. He has an MBA from Harvard Business School and an undergraduate degree in physics and astronomy. He plays bridge, races sailboats, and is based in New York City.
CSRHub provides access to the world's largest corporate social responsibility and sustainability ratings and information. It covers over 15,000 companies from 135 industries in 132 countries. By aggregating and normalizing the information from 435 data sources, CSRHub has created a broad, consistent rating system and a searchable database that links millions of rating elements back to their source. Managers, researchers and activists use CSRHub to benchmark company performance, learn how stakeholders evaluate company CSR practices, and seek ways to improve corporate sustainability performance.