By Jeff Hayes
Sustainability professionals are chronically over-worked, and the idea of reviewing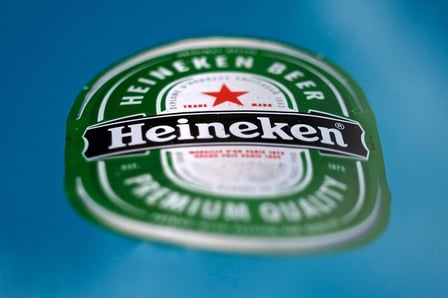 another sustainability report - even one from a leading global brand - often gets filed under "good idea" rather than "essential reading".
That's almost certainly the reasoning behind Heineken's decision to produce a rap video that shares quantitative information on their CSR performance.
That's right - a rap video! And at CSRHub, we applaud any effort that makes CSR performance data easier for everyone to understand - its at the core of what we do, too.
While we're not familiar with this particular rapper (Blaxstar) we do appreciate a funky groove - even more so when the lyrics speak to honest effort that's been applied to solving some of the world's biggest problems.
What's next - a Broadway musical on climate change? We're looking at you Lin-Manuel Miranda...
And more importantly - what do you think of their strategy? Is this a good idea?
https://www.youtube.com/watch?v=8FJyKYK74DM
Photo courtesy of Acid Pix via Flickr CC.
---

Jeff Hayes is part of the Direct Sales and Business Development team for CSRHub. Jeff defines Corporate Sustainability as "maximizing profitability - but not at the expense of the environment, people, or their communities." Before joining CSRHub, Jeff was a consultant, offering middle-market organizations a fast-track to sustainable business best practices. During that time he was also a CSRHub subscriber, and he brings his own user-experience focus to improving our tools. In 2006 he co-founded an inclusive network of entrepreneurs and young professionals called Green Business Networking, simultaneously running an exclusive, sustainability-focused network of service professionals. Jeff attended Berklee College of Music, where he studied Film Scoring. Returning to California he entered the emerging world of computer graphics, and his early career was spent developing visual effects for film, television, and video games for Walt Disney Imagineering and Activision. Jeff grew up traveling around the world, surfing exotic locales, and since settling in Seattle he's shifted his passion for ocean sports to learning to kite board in Puget Sound.
CSRHub provides access to the world's largest corporate social responsibility and sustainability ratings and information. It covers over 16,000+ companies from 135 industries in 133 countries. By aggregating and normalizing the information from 455 data sources, CSRHub has created a broad, consistent rating system and a searchable database that links millions of rating elements back to their source. Managers, researchers and activists use CSRHub to benchmark company performance, learn how stakeholders evaluate company CSR practices, and seek ways to improve corporate sustainability performance.