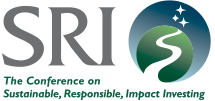 CSRHub Co-Founder and CEO, Cynthia Figge, will be speaking at the 28th Annual SRI Conference. This event will be held on November 1-3rd in San Diego, CA. During this conference, thought leaders, investors and investment professionals from all corners of the Sustainable, Responsible, Impact (SRI) investing universe convene to gain and share knowledge and strategies that align financial performance with positive change. Cynthia will be speaking at a session titled "Know What You Own: Truth Beyond the Façade".
Breakout Session: Know What You Own: Truth Beyond the Façade:
Critically assessing companies for clients' portfolios is an important part of financial advising. Learn and understand important tools available for ESG monitoring and company ratings so that your portfolio management reflects clients' values and financial requirements. Hear examples of effective shareholder activism providing positive impact in the marketplace. Ranking products and services by sustainable criteria and "telling stories" that convey inherent quality and value will find their way to consumers' hearts, minds and wallets - now more than ever.
Thursday, November 2nd
Speakers:
Andy Behar: CEO, As You Sow
Paige Chapel: President, CEO, Aeris
Cynthia Figge: CEO, CSRHub
Bob Helmuth: Senior Vice President, Stakeholder Relations, Pax World Investments
To learn more about the SRI Conference click here.
---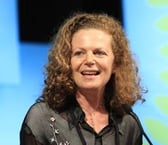 Cynthia Figge is a forerunner and thought leader in the corporate sustainability movement who co-founded EKOS International in 1996, one of the first consultancies integrating sustainability and corporate strategy. Cynthia is CEO and Cofounder of CSRHub. Cynthia has worked with major organizations including BNSF, Boeing, Coca-Cola, Dow Jones, and REI to help craft sustainability strategy integrated with business. She was an Officer of LIN Broadcasting/McCaw Cellular leading new services development, and started a new "Greenfield" mill with Weyerhaeuser. She serves as Advisor to media and technology companies, and served as President of the Board of Sustainable Seattle. Cynthia has an MBA from Harvard Business School. Cynthia is based in the Seattle area.
CSRHub provides access to the world's largest corporate social responsibility and sustainability ratings and information. It covers over 17,400 companies from 135 industries in 134 countries. By aggregating and normalizing the information from 535 data sources, CSRHub has created a broad, consistent rating system and a searchable database that links millions of rating elements back to their source. Managers, researchers and activists use CSRHub to benchmark company performance, learn how stakeholders evaluate company CSR practices, and seek ways to improve corporate sustainability performance.