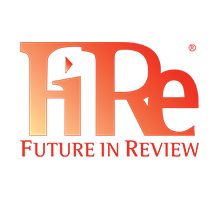 CSRHub Co-Founder and CEO, Cynthia Figge, will be moderating a conversation at the Future in Review® (FiRe) Conference in Park City, Utah held October 10-13, 2017. Cynthia will be hosting a discussion titled "Supporting the Carbon Trifecta: Building Elon's World", on Thursday October 12th.
This is the fifteenth year of FiRe - one of the leading technology conferences in the world. FiRe XV is exploring Century-Scale Breakthroughs in AI, Brain-Inspired Chips, Xi Jinping's China Dream for Global Domination, The Amazing Dual Roles of Flow and Interaction, Discoveries in Systems Biology and Medicine with Leroy Hood, New Computing Paradigms, Elon Musk's World, Renewable Energy, The Next Grid, Ukraine Under Russian Info-Attack, China's Crash, Information Warfare and Computational Propaganda, plus the FiReFilm Chasing Coral, and much more. See https://www.futureinreview.com/ for more information.
Thursday, October 12th
Supporting the Carbon Trifecta: Building Elon's World
Cynthia Figge, CEO and Co-Founder, CSRHub (Host)
Will Perego: Founder and CEO, 24-Hour Solar Roof
Mark Godsy: CEO, Exro Technologies
Ray Gibbs: CEO, Haydale Plc
---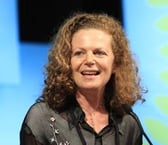 Cynthia Figge is a forerunner and thought leader in the corporate sustainability movement who co-founded EKOS International in 1996, one of the first consultancies integrating sustainability and corporate strategy. Cynthia is CEO and Cofounder of CSRHub. Cynthia has worked with major organizations including BNSF, Boeing, Coca-Cola, Dow Jones, and REI to help craft sustainability strategy integrated with business. She was an Officer of LIN Broadcasting/McCaw Cellular leading new services development, and started a new "Greenfield" mill with Weyerhaeuser. She serves as Advisor to media and technology companies, and served as President of the Board of Sustainable Seattle. Cynthia has an MBA from Harvard Business School. Cynthia is based in the Seattle area.
CSRHub provides access to the world's largest corporate social responsibility and sustainability ratings and information. It covers over 17,400 companies from 135 industries in 134 countries. By aggregating and normalizing the information from 535 data sources, CSRHub has created a broad, consistent rating system and a searchable database that links millions of rating elements back to their source. Managers, researchers and activists use CSRHub to benchmark company performance, learn how stakeholders evaluate company CSR practices, and seek ways to improve corporate sustainability performance.