The recent release of the Carbon Disclosure Project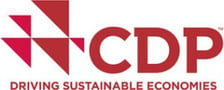 (CDP) 2013 Investor Information Request and scoring methodology has spurred interest in organizations looking to improve their CDP scores. Reporting and verifying on all categories of scope 3 emissions will certainly increase your score, but this often proves to be the greatest challenge.
Our training partner CSE, a leading global sustainability (CSR) consulting, coaching, and training firm, has several new offerings.
On March 7-8, CSE will host its Certified Carbon Strategy Practitioner in Chicago. The 2-day training program will provide

participants with a comprehensive understanding of sustainability issues, including greenhouse gas management, carbon footprint, and energy efficiency. Included in the training will be exercises and discussion focusing on scope 3 emissions, supply chain management, and assurance of sustainability reporting.
Carbon Tool. As a special offer, participants will receive CSE's GHG Emissions Verification Questionnaire based on the Greenhouse Gas Protocol - Scope 1, 2, and 3 emissions. All participants will be able to use this questionnaire to evaluate the GHG emissions of one of their organization's facilities.
Menno Enters, Director of Energy and Sustainability at Walgreens, will be the guest speaker in Chicago on March 8th. Menno represents Walgreens in all issues related to energy policy for its 7,800 facilities nationwide. He is also responsible for the company's corporate sustainability and environmental matters.
If you haven't already, register to attend CSE's Certified Carbon Strategy Practitioner Training today! CSRHub members can enjoy a 15% discount by entering promotion code HUB15 during registration.
The first 10 people to register for CSE's training and let us know will receive a 20% discount on a subscription to CSRHub. Contact sales@csrhub.com for the discount link.
CSE will also be hosting its Certified Sustainability (CSR) Practitioner Training
in Toronto on April 18-19, and New York City on June 13-14.
---
CSRHub provides access to corporate social responsibility and sustainability ratings and information on nearly 7,000 companies from 135 industries in 82 countries. Managers, researchers and activists use CSRHub to benchmark company performance, learn how stakeholders evaluate company CSR practices and seek ways to change the world.