Our co-founder Cynthia Figge has been invited to speak in Shanghai at the 2nd Annual Sustainable Business Oriented CSR Awards & Summit 2014 (SBC 2014). Hundreds of top CSR professionals from Asia (and the rest of the world) will convene in China on April 21-24, 2014, and hear Cynthia's take on how "big data" will affect sustainability reporting. Other speakers will address issues of shared values, sustainable construction, and interesting ideas such as artificial islands. Learn more at http://dconnector.wix.com/csrsummit2014. To enjoy a special 15% registration discount, please write to support@csrhub.com.
Conference: 21-22 April, 2014
Post-event Workshop: 23-24 April, 2014
Shanghai, China
This event will help you get a deeper understanding of Social Media and Big Data Strategies for CSR projects.
Key Themes of the Conference:
Cause-related marketing case study: new challenges, new tools, most advanced international case study
Identify the key global and local CSR challenges and emerging trends: key issues, hot topics, opportunities, risks to your future business
How to effectively champion CSR within your organization? Transform the culture, strengthen competitiveness and meet your business needs
What constitutes CSR best practice and how is it applicable to your organization?
Global solutions for local problems: efficient tools, methods, techniques to improve CSR performance to boost sustainable business
Partnership and project identification: key techniques to choose the NPO partner and project that fits with business and brand image.
Benefits of Attending:
From this two-day conference and two-day workshop you will be able to:
Gain in-depth analysis on compliance risks, financial rewards and the leadership strategies of CSR which will make an impact on your corporate's bottom line
Fresh insight on latest development and future trends of CSR in China and how regulators, corporate leaders and international intellectuals evaluate CSR's value to business, society and environment and how they respond to the changing environment
Cause-related marketing: How can we help government, customers and other critical audiences understand the full value of the contributions we make and leverage CSR benefits by successful marketing campaign
Learn the latest international reporting principles and know what the readers want to see: deliver excellent reports by using effective framework and guidelines
Best practices in integrating CSR system into business strategy to deliver sustainable products, make consumer-driven branding strategy, enhance corporate soft power in the new age of transparency
Skills and techniques to successfully communicate, implement and evaluate your company's CSR program
Find out tools, solutions, practical advices and useful connections to help you dealing with the challenges and difficulties in the process of implementing CSR in 2014 and beyond
Network with key regulators, powerful NGO representatives and potential investors to design higher value CSR initiatives and support future projects
You will also be able to meet:
CEO, CRO, CMO, CSR Managers/ Directors/ CFO/ Managers who are responsible for:
• Corporate Social Responsibility
• Corporate Communications
• Public Relations/ Branding/ Marketing
• Sustainable Development/ Environmental Affairs
• Corporate Governance
• Community and Investor Relations
• Strategic Planning
• Human Resources/ Risk & Compliance
• Supply Chains
---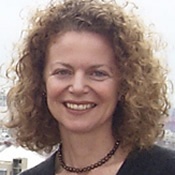 Cynthia Figge is a forerunner and thought leader in the corporate sustainability movement. She is COO and Cofounder of CSRHub, the world's largest database that aggregates and organizes data and knowledge on the social, environmental, and governance performance of 8,900 companies to provide sustainability ratings to the marketplace. In 1996 she co-founded EKOS International, one of the first consultancies integrating sustainability and corporate strategy. Prior to founding EKOS, she was an officer of LIN Broadcasting / McCaw Cellular, and led new businesses and services with Weyerhaeuser, New York Daily News; and with New Ventures. Cynthia is Board Director of the Compassionate Action Network International. Cynthia received her bachelor's degree in Economics and an MBA from the Harvard Business School. She lives in the Seattle area.
CSRHub provides access to corporate social responsibility and sustainability ratings and information on 8,900 companies from 135 industries in 103 countries. By aggregating and normalizing the information from 300+ data sources, CSRHub has created a broad, consistent rating system and a searchable database that links millions of rating elements back to their source. Managers, researchers and activists use CSRHub to benchmark company performance, learn how stakeholders evaluate company CSR practices and seek ways to change the world.